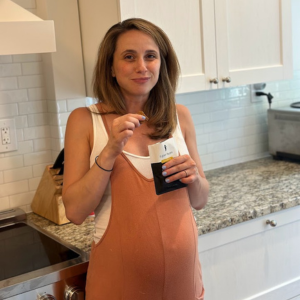 Natalie P.
★★★★★
I absolutely love these bars for a mid day snack at work, on the airplane, or just whenever I'm on the go.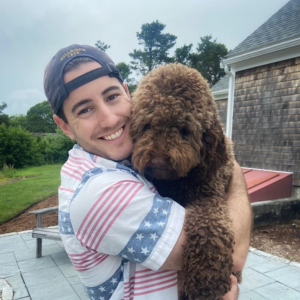 Jeremy S.
★★★★★
Super Team is my guilt free snack at work -- the protein I want and helps me avoid crushing Cheeze-Its all day.
About Us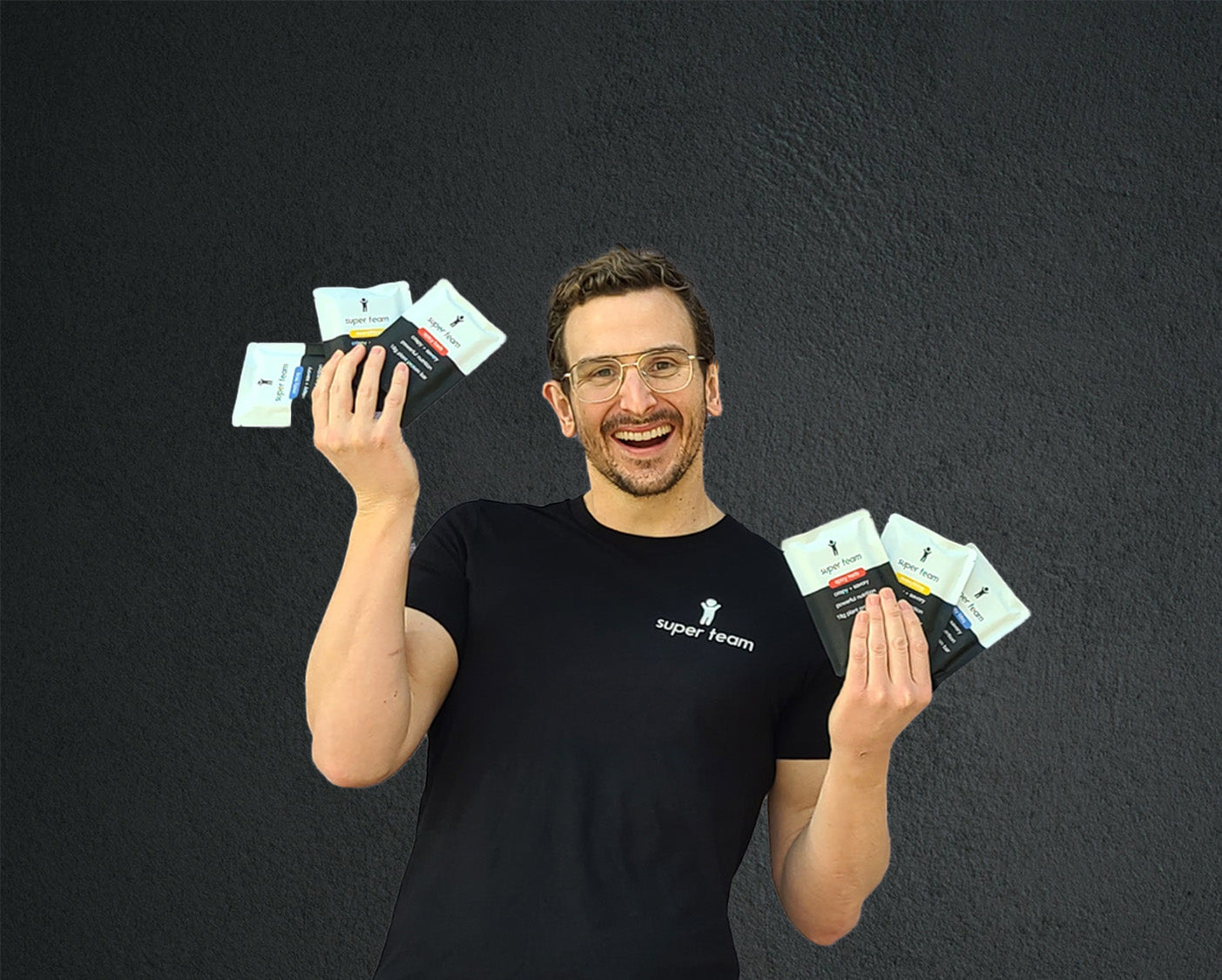 Hey Y'all!
I wish I could tell you that our protein bars were a secret family recipe passed down for generations...but the truth is much simpler.

Confession Time: I am a snacker, and I frequently struggle with my weight.  Ever turn a family sized bag of chips into a meal? I have! Chips, dips, and double dips - love them all! 
After trying 100s of gross sweet protein bars, I couldn't take it anymore.  So I started Super Team and created Snacks With Benefits - tasty, nutritious, convenient.  

They have super savory flavors with a crispy crunch that taste like your favorite snack. These guilt free protein bars are loaded with 5 protein powerhouses, super seeds, wholesome grains, and bold spices. Baked fresh by our Super Team in Los Angeles, CA.

Enjoy snacking again!
Michael de Lyon
our promises to you =
great taste
+ we hate gross healthy food - so we created delicious crispy protein bars in your favorite savory flavors.
+ awesome on their own or with something extra (hummus, goat cheese, avocado, salad topper).
powerful nutrition
+ high protein (18g)
+ low carb (9g net)
+ high fiber (7g)
+ no added sugar (0g)
+ ingredients you know