Open media in modal
Open media in modal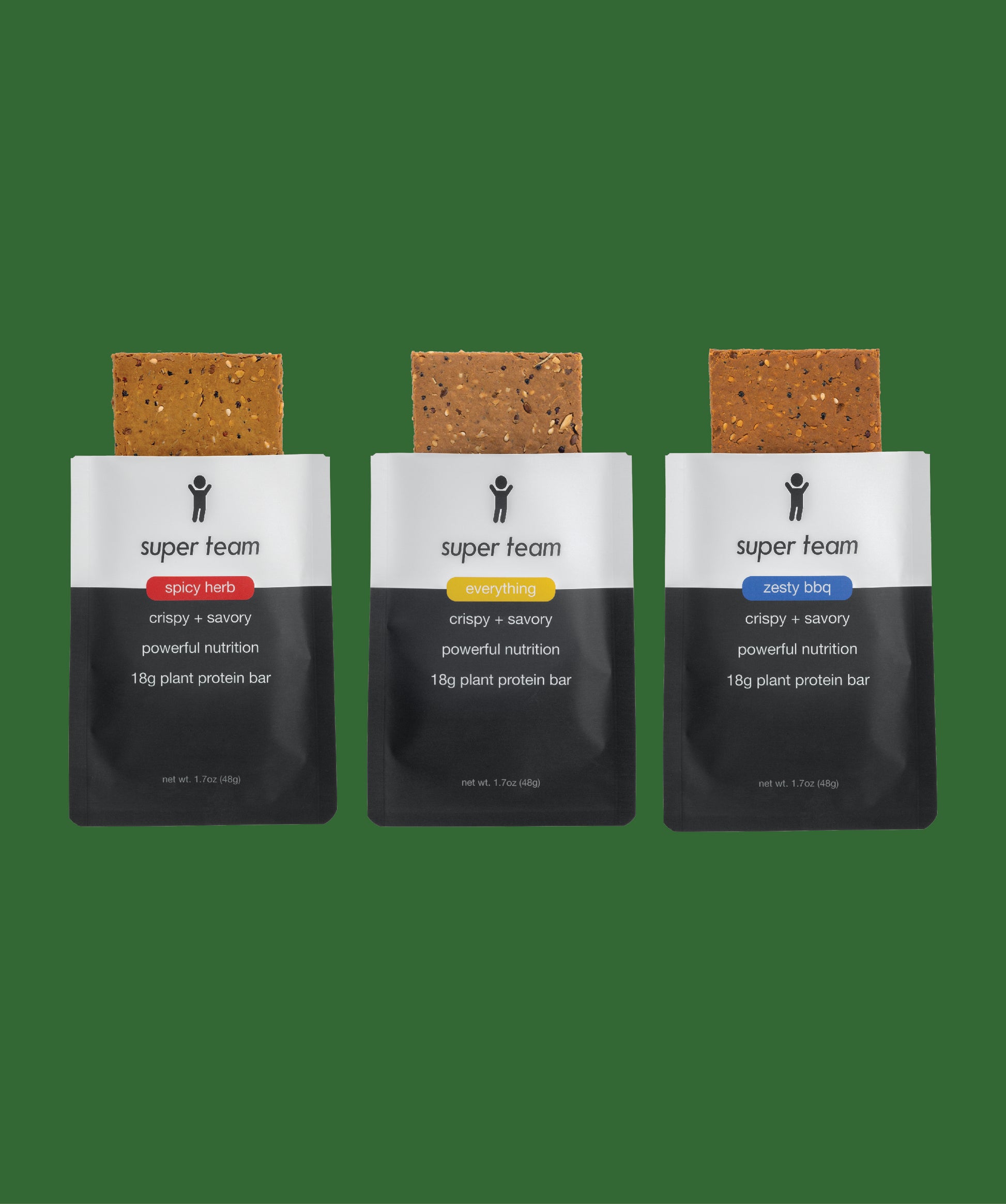 Open media in modal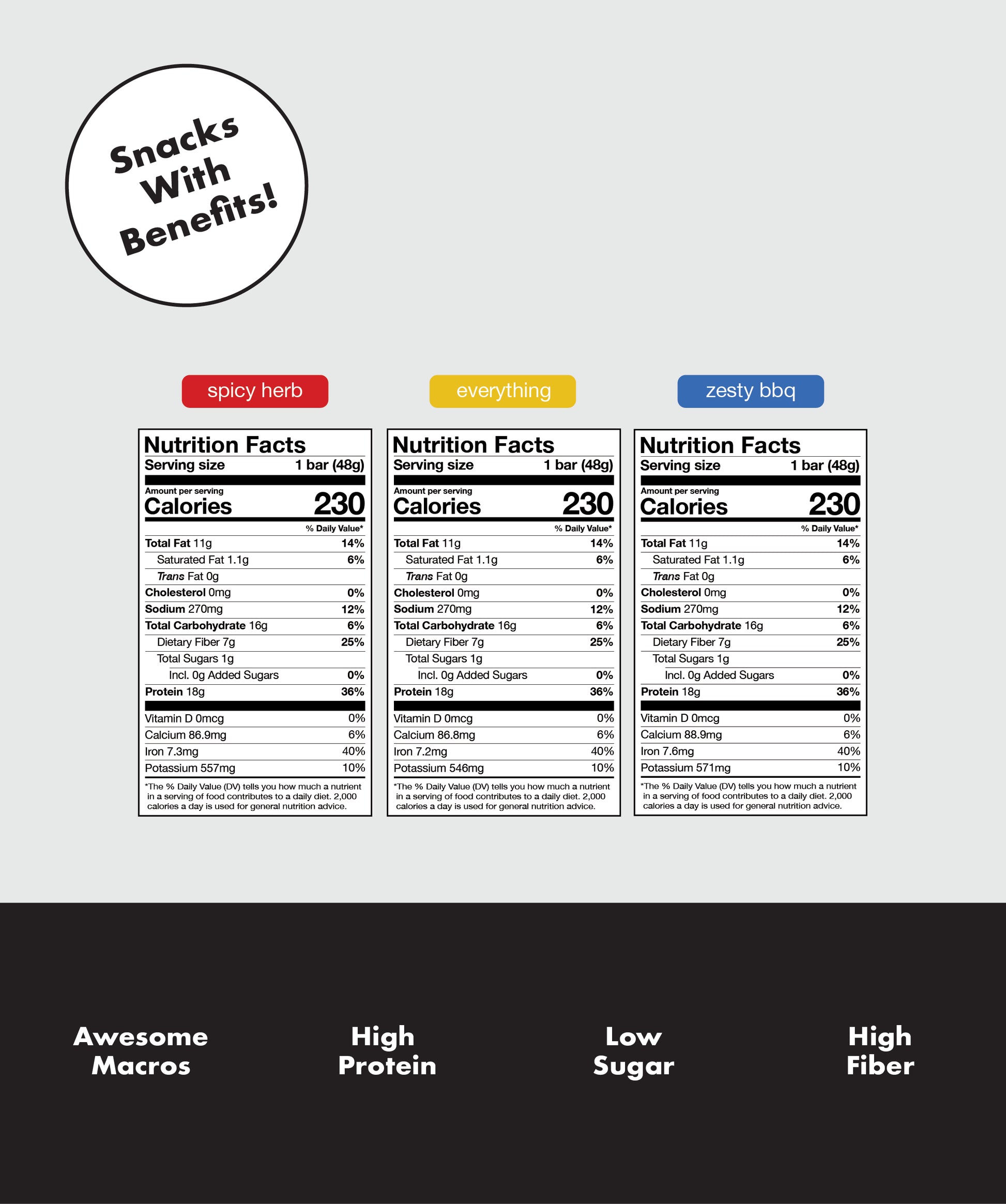 Open media in modal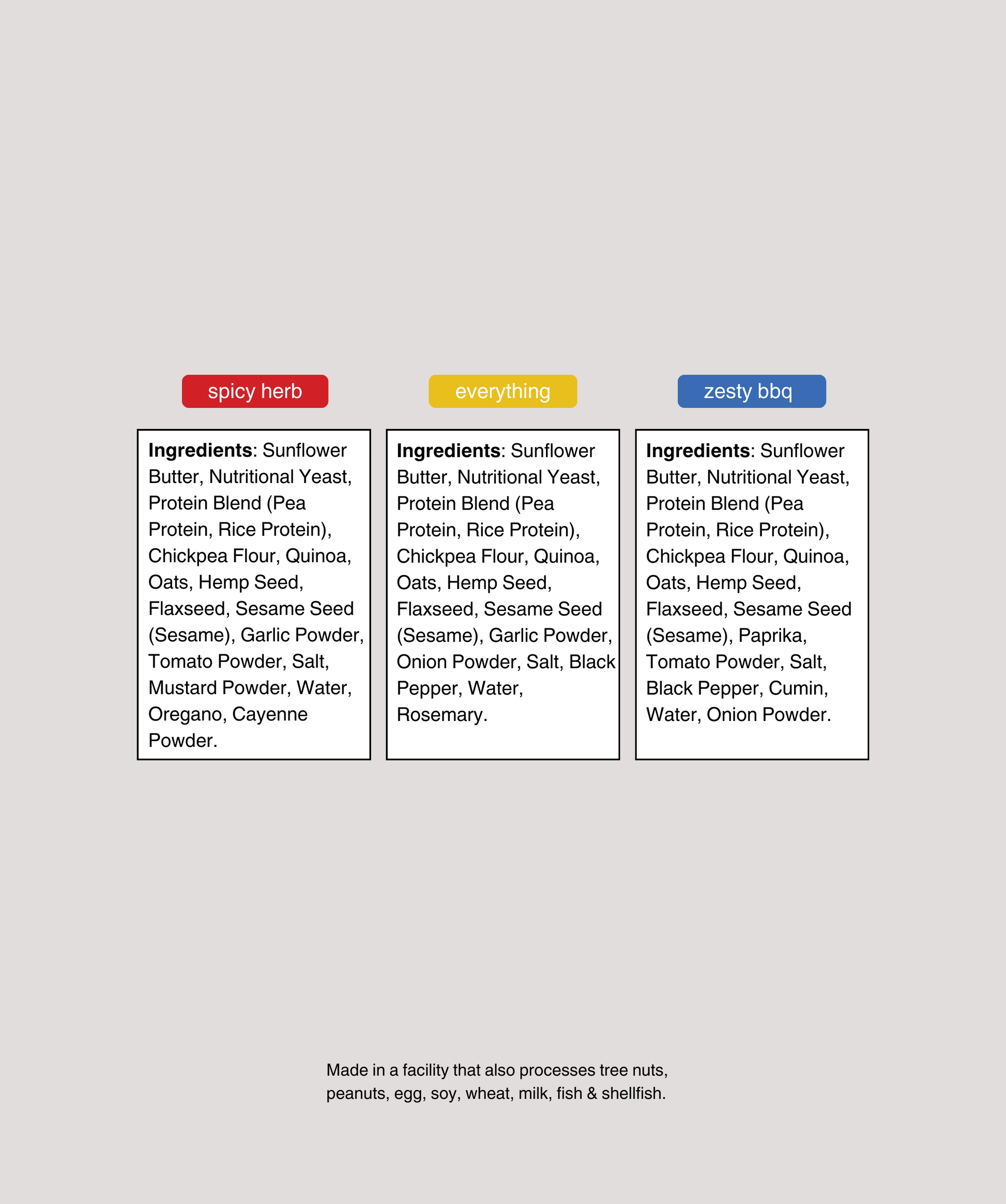 Open media in modal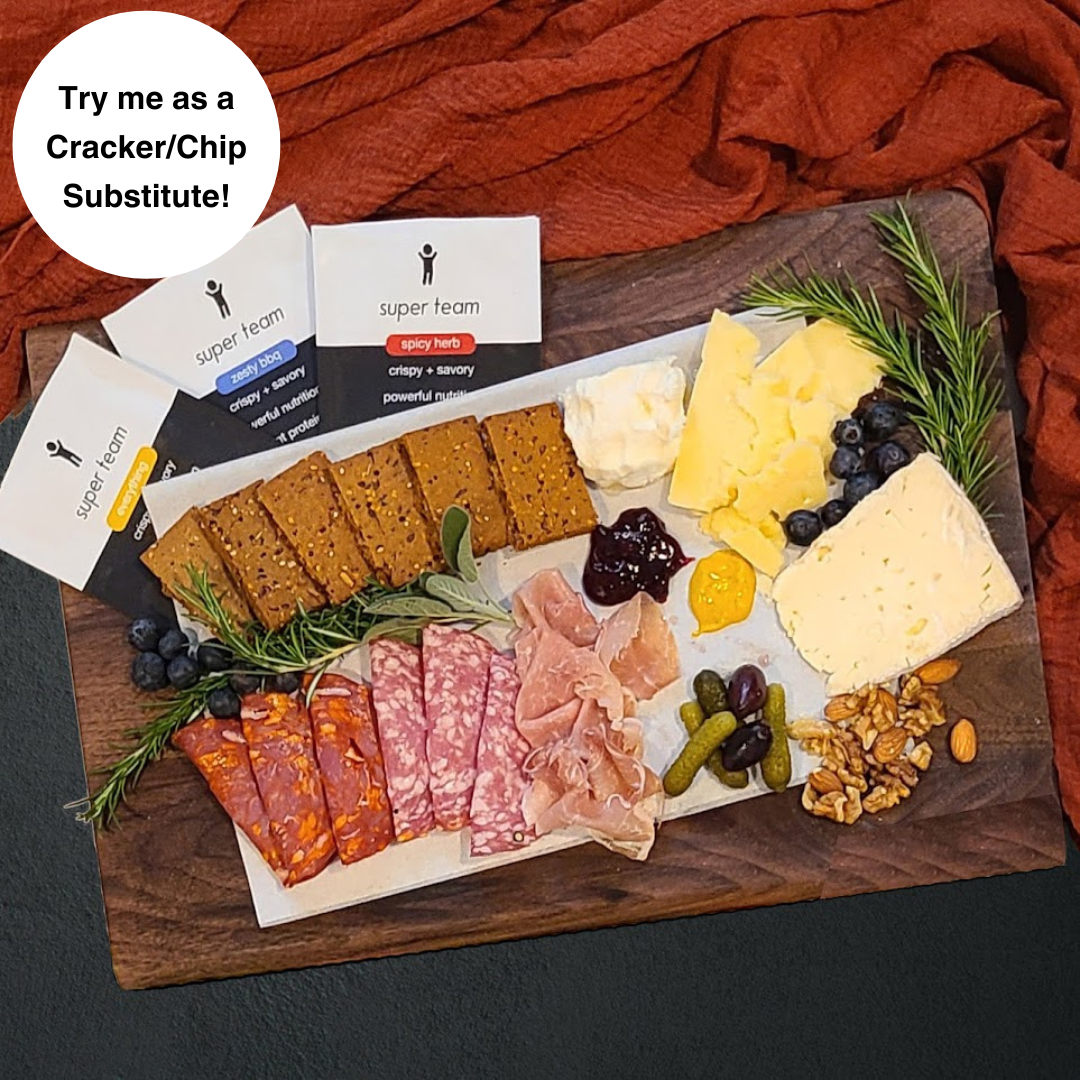 Open media in modal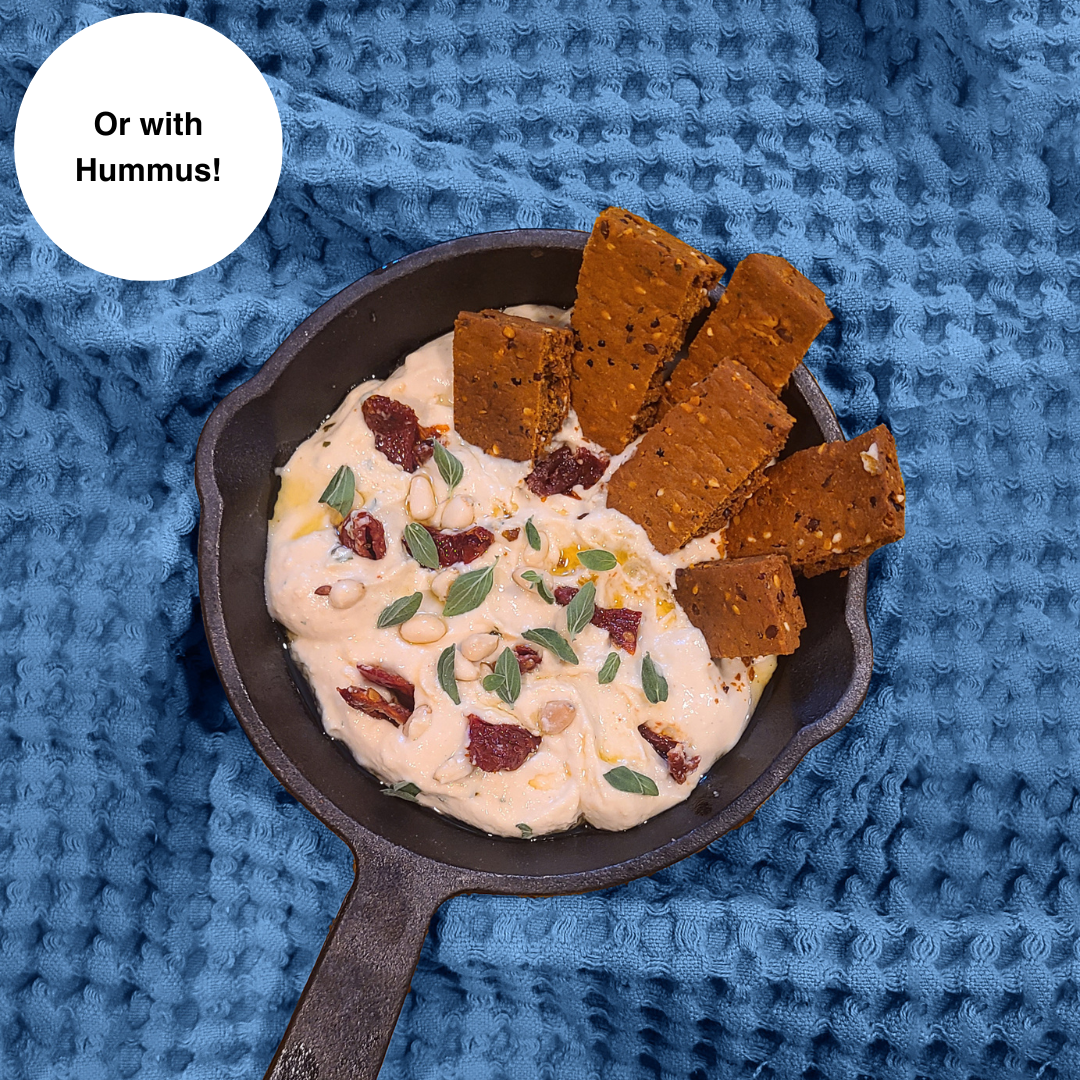 Open media in modal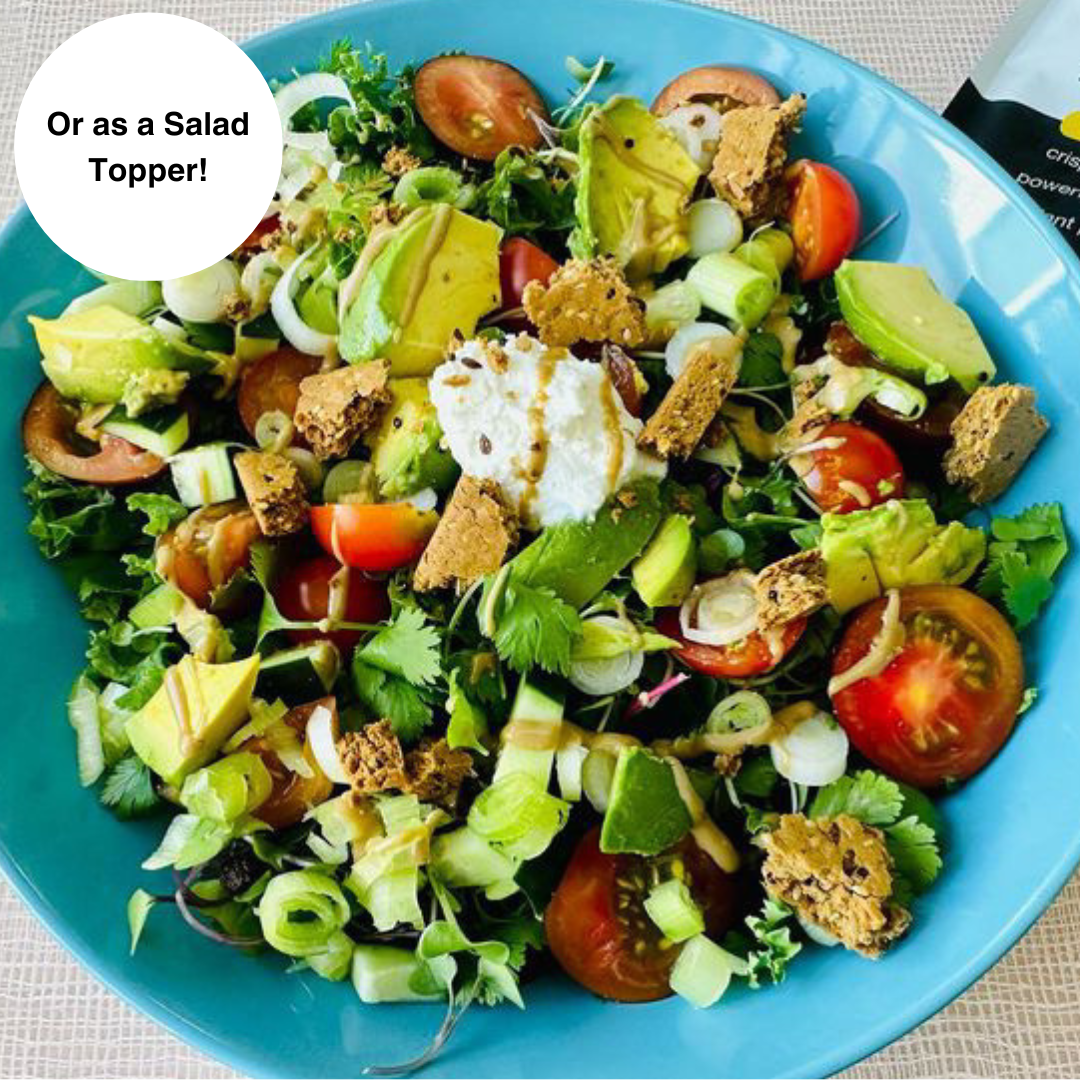 Open media in modal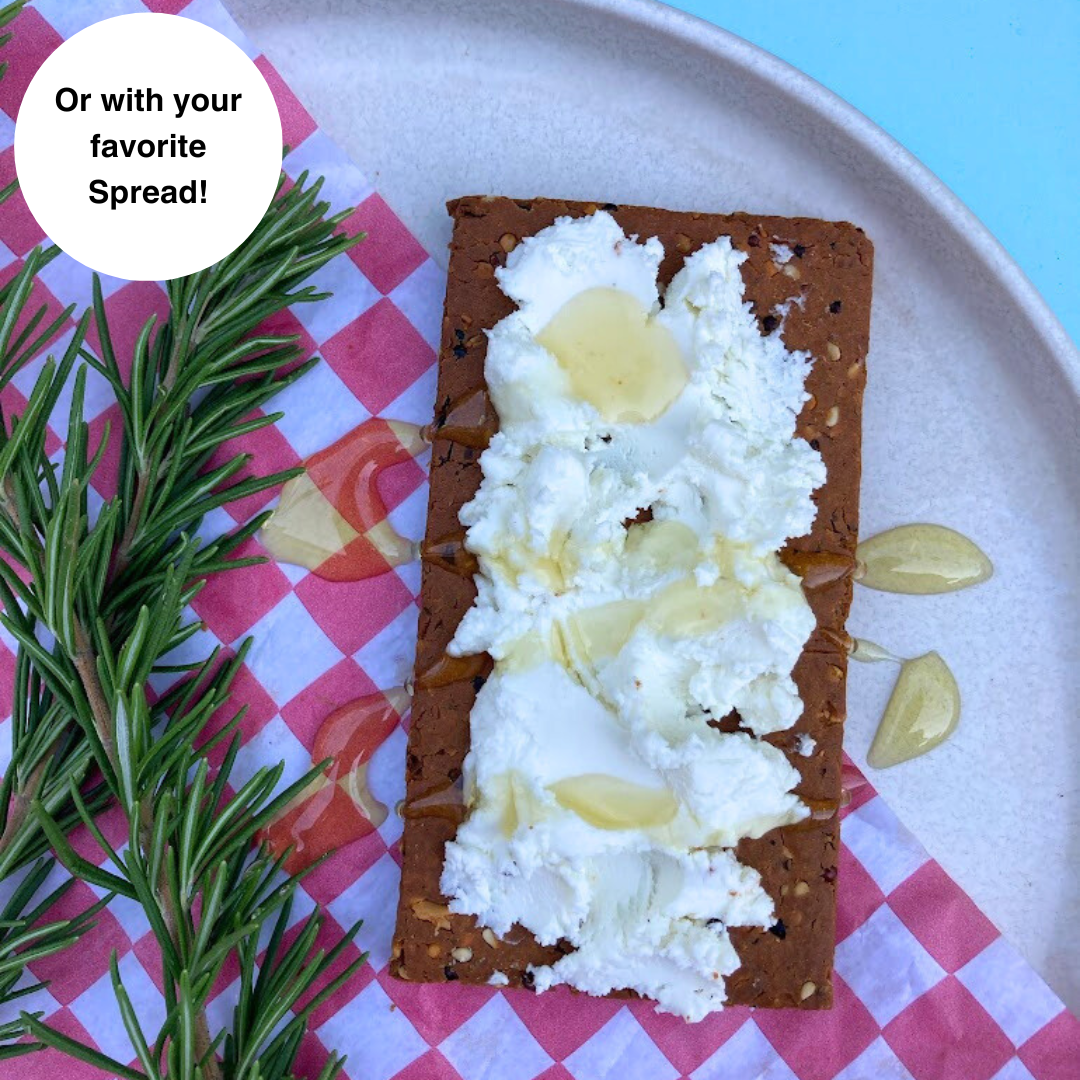 all 3 of our incredible flavors in 1 box.  spicy and sweet herb, roasted everything bagel, rich and hearty bbq.
+ 18g plant protein
+ 9g net carbs
+ 7g fiber
+ 0g added sugar
+ ingredients you know
3-pack: 1 spicy herb, 1 everything bagel, 1 zesty bbq
8-pack: 3 spicy herb, 3 everything bagel, 2 zesty bbq
12-pack: 4 spicy herb, 4 everything bagel, 4 zesty bbq
Orders typically take 3-5 business days to be delivered.
ingredients

**Made in a facility that also processes tree nuts, peanuts, egg, soy, wheat, milk, fish & shellfish.**

all flavors are loaded with...

wholesome grains

protein powerhouses

nutritional yeast
chickpea flour
sunflower butter
pea protein
rice protein

super seeds

________________________

bar seasoning

spicy herb flavor squad

garlic powder
tomato powder
mustard powder
cayenne powder
oregano
salt

zesty bbq flavor squad

smoked paprika
tomato powder
cumin
black pepper
onion powder
salt

everything flavor squad

garlic powder
onion powder
black pepper
rosemary
salt

________________________

visit our frequently asked questions page if you have additional questions: link
Love them!
nice to have a savory protein bar, this one is crispy and delicious 10 out of 10 for me
Great protein source
Loved theBBQ and the Zesty Herb. Traveling out of the country as a vegetarian posed a protein issue several time. I was easily able to rectify this by crunching up the savory bar and using as a crouton or topping to salads, rice or potato.
BBQ bars
These bars and delicious and not overly sweet- also a great source of protein!
Delicious Protein Bars
These are easily the best tasting protein bars I've ever had. The "Everything" flavor is my favorite. I would recommend these to anyone looking to try a new healthy & delicious protein bar. Shipping was quick and easy!